JOURNEY CYCLE
This class is taught by: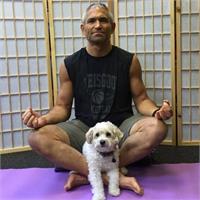 As founder and co-owner of MAXFIT, Chris Miller has extensive outdoor cycling experience and has been a SPIN® instructor for 17 years. Chris has been a Personal Trainer for 18 years and is certified by NASM and AFAA as well as a 200 Hour Yoga Certification. Chris has a unique ability to motivate each student to achieve physical, mental and spiritual integrative euphoria. Intensity and creativity radiate every ride.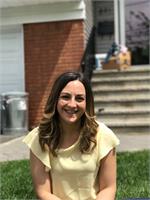 Rena Schenker is a certified ACSM personal trainer, Madd dogg certified spin instructor, Barre above Barre instructor, AFAA group fitness instructor. She is currently working towards her 200hr yoga certificate. Her excellent selection of music, enthusiasm, and passion for fitness shines through!
WAKE UP! with MAXFIT'S signature ride. Join us as we takes you on a virtual journey- Explore the heights you can reach physically, mentally and spiritually- We promise you will end each class feeling renewed, energized, and serene-able to step outside with a new view of the world around you
Upcoming classes:
Sign Up

Mon

Dec 17 8:45 am - 9:30 am

with

CHRIS

MILLER




Sign Up

Wed

Dec 19 8:45 am - 9:30 am

with

RENA

SCHENKER




Mon

Dec 24 8:45 am - 9:30 am

with

CHRIS

MILLER




Wed

Dec 26 8:45 am - 9:30 am

with

RENA

SCHENKER




Mon

Dec 31 8:45 am - 9:30 am

with

CHRIS

MILLER




Wed

Jan 02 8:45 am - 9:30 am

with

RENA

SCHENKER




Mon

Jan 07 8:45 am - 9:30 am

with

CHRIS

MILLER




Wed

Jan 09 8:45 am - 9:30 am

with

RENA

SCHENKER




Mon

Jan 14 8:45 am - 9:30 am

with

CHRIS

MILLER




Wed

Jan 16 8:45 am - 9:30 am

with

RENA

SCHENKER




Mon

Jan 21 8:45 am - 9:30 am

with

CHRIS

MILLER




Wed

Jan 23 8:45 am - 9:30 am

with

RENA

SCHENKER




Mon

Jan 28 8:45 am - 9:30 am

with

CHRIS

MILLER




Wed

Jan 30 8:45 am - 9:30 am

with

RENA

SCHENKER




Mon

Feb 04 8:45 am - 9:30 am

with

CHRIS

MILLER




Wed

Feb 06 8:45 am - 9:30 am

with

RENA

SCHENKER




Mon

Feb 11 8:45 am - 9:30 am

with

CHRIS

MILLER




Wed

Feb 13 8:45 am - 9:30 am

with

RENA

SCHENKER




Mon

Feb 18 8:45 am - 9:30 am

with

CHRIS

MILLER




Wed

Feb 20 8:45 am - 9:30 am

with

RENA

SCHENKER