JOURNEY CYCLE
This class is taught by: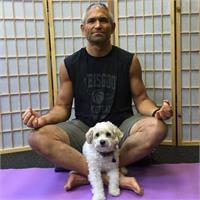 As founder of and co-owner of MAXFIT, Chris Miller has extensive outdoor cycling experience and has been a SPIN® instructor for 12 years. Chris has been a Personal Trainer for 18 years and is certified by NASM and AFAA. Chris has a unique ability to motivate each student to achieve physical, mental and spiritual integrative euphoria. Intensity and creativity radiate every ride.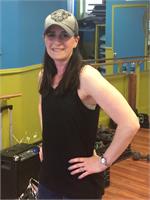 I have been an avid athlete since childhood. I began to go the gym with friends in high school and have used fitness throughout my life as a way to keep physically and mentally healthy. I am a firm believer that fitness is about both mental and physical strength. I am certified in group fitness, spinning and Pilates. My classes are open to participants of all levels, and everyone is encouraged to challenge themselves in each class. In my class, be prepared to work hard, sweat hard and have fun!
Upcoming classes:
Thu

Nov 23 8:00 am - 9:00 am

with

CHRIS

MILLER




Sign Up

Fri

Nov 24 8:45 am - 9:30 am

with

CHRIS

MILLER




Sign Up

Mon

Nov 27 8:45 am - 9:30 am

with

TAMAR

LOWE




Sign Up

Wed

Nov 29 8:45 am - 9:30 am

with

CHRIS

MILLER




Fri

Dec 01 8:45 am - 9:30 am

with

CHRIS

MILLER




Mon

Dec 04 8:45 am - 9:30 am

with

TAMAR

LOWE




Wed

Dec 06 8:45 am - 9:30 am

with

CHRIS

MILLER




Fri

Dec 08 8:45 am - 9:30 am

with

CHRIS

MILLER




Mon

Dec 11 8:45 am - 9:30 am

with

TAMAR

LOWE




Wed

Dec 13 8:45 am - 9:30 am

with

CHRIS

MILLER




Fri

Dec 15 8:45 am - 9:30 am

with

CHRIS

MILLER




Mon

Dec 18 8:45 am - 9:30 am

with

TAMAR

LOWE




Wed

Dec 20 8:45 am - 9:30 am

with

CHRIS

MILLER




Fri

Dec 22 8:45 am - 9:30 am

with

CHRIS

MILLER




Mon

Dec 25 8:45 am - 9:30 am

with

TAMAR

LOWE




Wed

Dec 27 8:45 am - 9:30 am

with

CHRIS

MILLER




Fri

Dec 29 8:45 am - 9:30 am

with

CHRIS

MILLER




Mon

Jan 01 8:45 am - 9:30 am

with

TAMAR

LOWE




Fri

Jan 05 8:45 am - 9:30 am

with

CHRIS

MILLER




Mon

Jan 08 8:45 am - 9:30 am

with

TAMAR

LOWE