TRUE CYCLE
This class is taught by: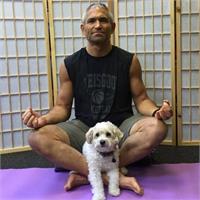 As founder of and co-owner of MAXFIT, Chris Miller has extensive outdoor cycling experience and has been a SPIN® instructor for 12 years. Chris has been a Personal Trainer for 18 years and is certified by NASM and AFAA. Chris has a unique ability to motivate each student to achieve physical, mental and spiritual integrative euphoria. Intensity and creativity radiate every ride.
Enjoy a great mixture of steady steep climbing, downhill sprinting and flat road pedaling. Adrenaline pumping music and intense leadership will make this the "shortest" 45 minutes of your week. Light hand weights are used to tone and strengthen your upper body.....We promise you will leave this class with a true sense of accomplishment.
Upcoming classes:
Sign Up

Fri

Jul 28 8:45 am - 9:30 am

with

CHRIS

MILLER




Sign Up

Wed

Aug 02 8:45 am - 9:30 am

with

CHRIS

MILLER




Fri

Aug 04 8:45 am - 9:30 am

with

CHRIS

MILLER




Wed

Aug 09 8:45 am - 9:30 am

with

CHRIS

MILLER




Fri

Aug 11 8:45 am - 9:30 am

with

CHRIS

MILLER




Wed

Aug 16 8:45 am - 9:30 am

with

CHRIS

MILLER




Fri

Aug 18 8:45 am - 9:30 am

with

CHRIS

MILLER




Wed

Aug 23 8:45 am - 9:30 am

with

CHRIS

MILLER




Fri

Aug 25 8:45 am - 9:30 am

with

CHRIS

MILLER




Wed

Aug 30 8:45 am - 9:30 am

with

CHRIS

MILLER




Fri

Sep 01 8:45 am - 9:30 am

with

CHRIS

MILLER




Wed

Sep 06 8:45 am - 9:30 am

with

CHRIS

MILLER




Fri

Sep 08 8:45 am - 9:30 am

with

CHRIS

MILLER




Wed

Sep 13 8:45 am - 9:30 am

with

CHRIS

MILLER




Fri

Sep 15 8:45 am - 9:30 am

with

CHRIS

MILLER




Wed

Sep 20 8:45 am - 9:30 am

with

CHRIS

MILLER




Fri

Sep 22 8:45 am - 9:30 am

with

CHRIS

MILLER




Wed

Sep 27 8:45 am - 9:30 am

with

CHRIS

MILLER




Fri

Sep 29 8:45 am - 9:30 am

with

CHRIS

MILLER




Wed

Oct 04 8:45 am - 9:30 am

with

CHRIS

MILLER