JOURNEY CYCLE
This class is taught by: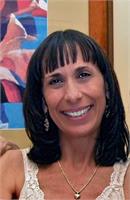 Karen has been a fitness enthusiast for many years but found her true passion 18 years ago while Spinning at Maxfit. She became certified 7 years ago and built her dream studio in her own home teaching several classes a week. Karen recently retired as a social worker after decades of caring for hundreds of foster children. She is truly excited to share her enthusiasm and energy where it all began for her 18 years ago!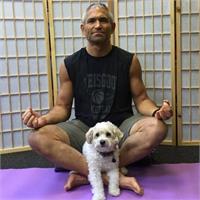 As founder of and co-owner of MAXFIT, Chris Miller has extensive outdoor cycling experience and has been a SPIN® instructor for 12 years. Chris has been a Personal Trainer for 18 years and is certified by NASM and AFAA. Chris has a unique ability to motivate each student to achieve physical, mental and spiritual integrative euphoria. Intensity and creativity radiate every ride.
WAKE UP! with Coach Chris Miller's signature ride. Join him as he takes you on a virtual journey- Explore the heights you can reach physically, mentally and spiritually- We promise you will end each class feeling renewed, energized, and serene-able to step outside with a new view of the world around you
Upcoming classes:
Thu

Aug 17 9:15 am - 10:00 am

with

KAREN

PRESHA




Sign Up

Fri

Aug 18 5:55 am - 6:55 am

with

CHRIS

MILLER




Sign Up

Sun

Aug 20 9:00 am - 9:45 am

with

CHRIS

MILLER




Sign Up

Mon

Aug 21 5:55 am - 6:55 am

with

CHRIS

MILLER




Sign Up

Mon

Aug 21 9:15 am - 10:00 am

with

CHRIS

MILLER




Sign Up

Tue

Aug 22 9:15 am - 10:00 am

with

CHRIS

MILLER




Sign Up

Wed

Aug 23 5:55 am - 6:55 am

with

CHRIS

MILLER




Sign Up

Thu

Aug 24 9:15 am - 10:00 am

with

CHRIS

MILLER




Fri

Aug 25 5:55 am - 6:55 am

with

CHRIS

MILLER




Sun

Aug 27 9:00 am - 9:45 am

with

CHRIS

MILLER




Mon

Aug 28 5:55 am - 6:55 am

with

CHRIS

MILLER




Mon

Aug 28 9:15 am - 10:00 am

with

CHRIS

MILLER




Tue

Aug 29 9:15 am - 10:00 am

with

CHRIS

MILLER




Wed

Aug 30 5:55 am - 6:55 am

with

CHRIS

MILLER




Thu

Aug 31 9:15 am - 10:00 am

with

CHRIS

MILLER




Fri

Sep 01 5:55 am - 6:55 am

with

CHRIS

MILLER




Sun

Sep 03 9:00 am - 9:45 am

with

CHRIS

MILLER




Mon

Sep 04 5:55 am - 6:55 am

with

CHRIS

MILLER




Mon

Sep 04 9:15 am - 10:00 am

with

CHRIS

MILLER




Tue

Sep 05 9:15 am - 10:00 am

with

CHRIS

MILLER