CHRIS MILLER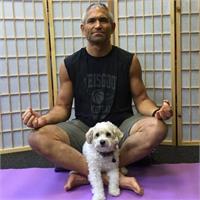 As founder of and co-owner of MAXFIT, Chris Miller has extensive outdoor cycling experience and has been a SPIN instructor for 12 years. Chris has been a Personal Trainer for 18 years and is certified by NASM and AFAA. Chris has a unique ability to motivate each student to achieve physical, mental and spiritual integrative euphoria. Intensity and creativity radiate every ride.
CHRIS MILLER instructs the following:
WAKE UP! with Coach Chris Miller's signature ride. Join him as he takes you on a virtual journey- Explore the heights you can reach physically, mentally and spiritually- We promise you will end each class feeling renewed, energized, and serene-able to step outside with a new view of the world around you




Enjoy a great mixture of steady steep climbing, downhill sprinting and flat road pedaling. Adrenaline pumping music and intense leadership will make this the "shortest" 45 minutes of your week. Light hand weights are used to tone and strengthen your upper body.....We promise you will leave this class with a true sense of accomplishment.