Personal/Group Fitness Classes
Starting out a new fitness routine? Need to strengthen your core? Want to learn proper technique? Maxfit offers personalized training classes for individuals or groups.
Train With Us
Learn solid fundamental techniques that will lead you onto the correct course of physical fitness. With our knowledge, expertise, and experience in creating optimal movement patterns, we design exercise classes that will improve the quality of life, prolong physical independence, and prevent injury for people of all fitness levels.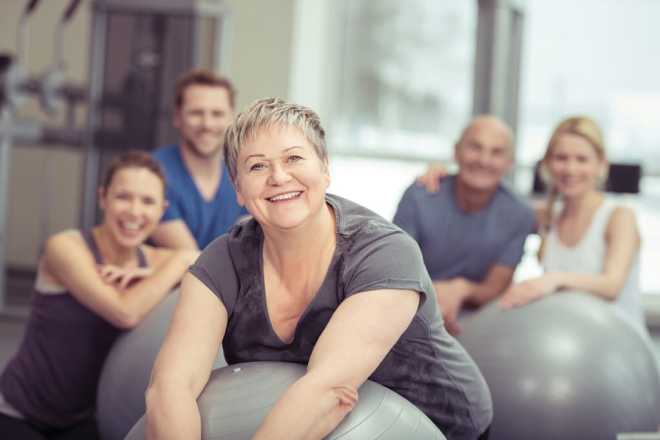 ---
Fitness Over Fifty
At Maxfit, we specialize in designing smart fitness classes for people over 50 to help you get back in the game of life.

As we age, it becomes increasingly more important to maintain our energy, strength, mobility, balance, flexibility, posture and weight. Proper exercise is vital for your overall health. Exercise burns lots of calories, improves cardiovascular health, increases bone density, aids in sleep, relieves stress, reduces the risk of falling, obesity, arthritis, memory loss and heart disease.

Play golf better. Play tennis without pain. Enjoy hikes in the mountains or walks on the beach. Keep up with your grandchildren. Exercise has not only been proven to add years to your life but also add life to your years. Together, let's put the spring back in your step!