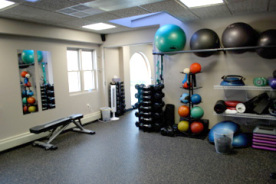 COMING SOON!


• NEW State of the Art Indoor Cycling Bikes with Enhanced Computerized Rider Experience!




• NEWLY Renovated Cycling Studio




• NEW Schedule with Additional Morning and Evening Classes




• UPDATED Website with Reserve "Your" Bike Feature




• Complimentary Towel Service





Please excuse our website's appearance while we are striving to make your experience more user friendly!



Personal Training


Starting out a new fitness routine? Need to strengthen your core? Looking to learn proper technique? Maxfit offers personalized training programs, either individual or in a group. Learn solid fundamental techniques that will lead you onto the correct course of physical fitness.



With our knowledge, expertise, and experience in creating optimal movement patterns, we design exercise programs that will improve the quality of life, prolong physical independence, and prevent injury for people of all fitness levels.



We believe incorporating simple corrective movement pattern exercises into your daily routine will have long lasting effects on the quality of your life. Training at Maxfit is safe, effective and fun.
Pilates
"Pilates" focuses on proper breathing during a series of dynamic movement patterns that strengthen and lengthen your muscles. Pilates movements improve balance, alignment and posture as they engage the deep muscles of the abdomen and lower back resulting in strong flexible lean muscles. The custom designed Pilates program is safe, effective and fun for people of all ages and fitness levels. Each session of Pilates leaves you feeling refreshed and energized.
The private Pilates sessions are performed on the "Reformer", a specially designed machine that provides resistance for strengthening muscles, while at the same time, challenging core stability, improving, coordination, and flexibility.

Yoga
The goal of yoga is to alleviate suffering, to live a life in balance and peace. So we must first ask the question, "What is the cause of suffering?" The mind is the cause of suffering. Yoga is a system of experiential techniques and controls designed to teach us how to get out of the thinking mind, which is always asking "Who am I, Why am I here?" The thinking mind always lives in the past and future, planning and remembering, bringing us pleasure and its opposite, pain.
By providing small group classes and private sessions, we hope to help one another attain these answers by learning tools using our bodies and our minds.